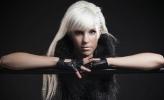 Sara López Martín started dancing at the age of five, studied ballet for 15 years and obtained the certificate of The Royal Ballet of London with the qualification of Honours.
During this period she supplemented her training with 9 years of Flamenco, 4 years of Contemporary Dance and various Jazz and Funk courses with nationally recognized teachers. She belonged to the Ballet Joven África Guzmán for 4 years playing soloist roles.
At the age of 17 she trained in Belly Dancing for one year and at 19 she started out with Latin Rhythms, putting on shows and teaching Online Salsa, Bachata and Bachatango workshops with various dance partners nationally for 3 years.
At 21 she started learning Hip-Hop and at 22 she travelled to L.A. (California, USA) to train with internationally renowned choreographers for 3 months.
She continues training in this dance style through occasional courses and trips to L.A., while perfecting her technique in courses on Contemporary Dance, Tips, Ground and Aerial Acrobatics, etc. She works giving Hip-Hop, Latin Rhythms and Kizomba classes, while also doing jobs as a dancer for video-clips, spots and TV programmes.
She started Kizomba in late 2009 dancing in a show with Albir Rojas and competing in the qualifying rounds of the Africadançar contest in Madrid, being selected to represent Spain in this international championship and earning Second Position in the 2010 event. Following this competition she started giving workshops and performing all over Europe, but her popularity increased through the dissemination of her videos on Youtube and social networks, giving her the international fame that has allowed her to travel, besides Europe, to North America, Central America, Asia and Oceania. She is currently continuing her solo career, giving workshops and performing all over the world.