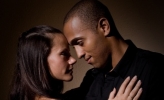 José Rui & Daniela have successfully introduced Kizomba in Denmark, sharing their passion with the Danish Dancing Society! Through them Kizomba landed in Denmark - to stay and delight to all that had never experienced Kizomba before.
They are Kizomba Addicts, Performers, Instructors, Promoters, Event Creators and the first official face of Kizomba in Denmark and Scandinavia.
José Rui & Daniela met in Denmark in 2008 on a dance floor, and when they danced their first Kizomba together, they knew they had found a treasure. Something also buried in their African roots, because even though they both grew up in Portugal - José Rui is originally from Cabo Verde and Daniela spend her first years in Mozambique where her mother comes from.
They grew big enthusiasts of this unique dance style, the music and the very special way of expressing themselves through Kizomba. They learned Kizomba from some of the greatest masters in Kizomba like Kwenda Lima, Avelino Chantre & Joana Machado, Petchu, Zé Barbosa & Marta Miranda, Hélio Santos, Ricardo Sousa and Paula Loureiro. They now spend a lot of their time divulging the dance and the music in Denmark, making it a success as it already is in several countries in Europe.
They have performed and taught Kizomba in several countries (some as the first kizomba instructors), such as Denmark, Sweden, Norway, Finland, Portugal, England, Italy, Spain, France, Poland, Belarus, Russia, Lithuania and the Netherlands. They currently teach weekly classes, from Beginners to Advanced, at Club Mambo, right in the heart of Copenhagen. They also organize weekly parties, where more people joins and fall in Love with Kizomba!